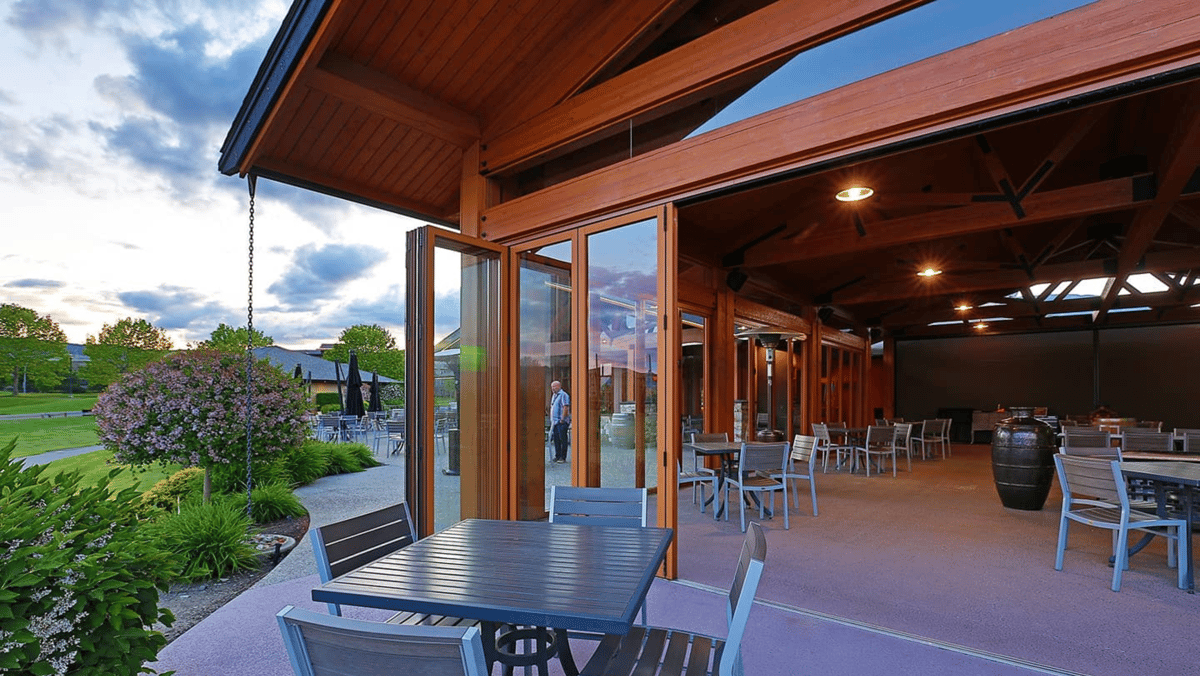 Save Now, Spend Later with our Winter Gift Card Promotion!
Save Now, Spend Later with our Winter Gift Card Promotion!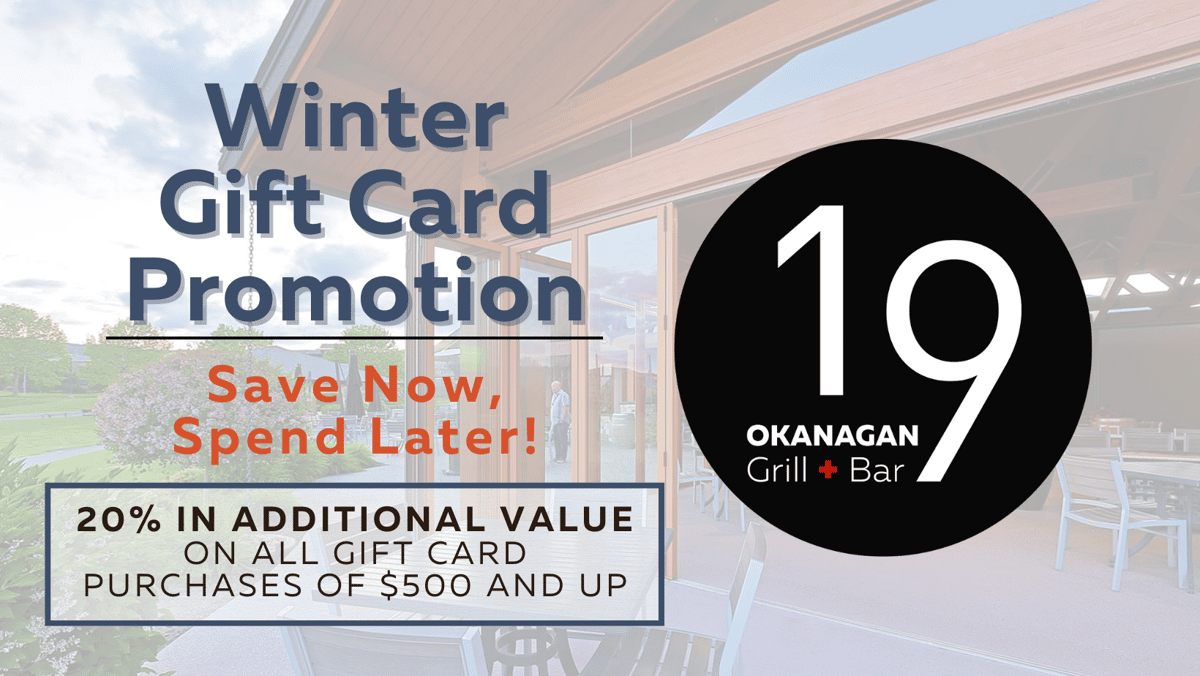 We would like to show our thanks to our wonderful community by offering additional value on gift card purchases. Since you know you are going to dine with us this year, why not buy at a discounted rate now? Gift cards can be used at any time, in combination with any other dining offer*, and they do not expire. In practice, this applies a 20% discount to your bill each time you pay with a gift card purchased at the discounted rate.
Looking to invest in future date nights or family gatherings?
Want to enjoy guilt free happy hours with your friends on a couple of the nicest patios in the Okanagan this summer?
How about joining us for lunch after your weekly tee time?
Save now, Spend later!
Gift Cards can be redeemed at both of our locations, 19 Okanagan Grill + Bar year round, and 19 Bistro @ Fitz seasonally (May - September)
The Offer:
20% in additional value on all Gift Card Purchases of $500 and up
For example, buy 2 x $250 Gift Cards, and receive a $100 gift card on us.
Visit us in person at 19 Okanagan Grill + Bar to purchase your gift cards.
Have questions? Give us a call, or leave us a message through our "Contact" page.
For Corporate purchases in excess of $4000, please reach out to Neil@dine19.com with your enquiries
Thank You for your continued support, it means more than you could know!
*please note you can not pay for gift card purchases with gift cards