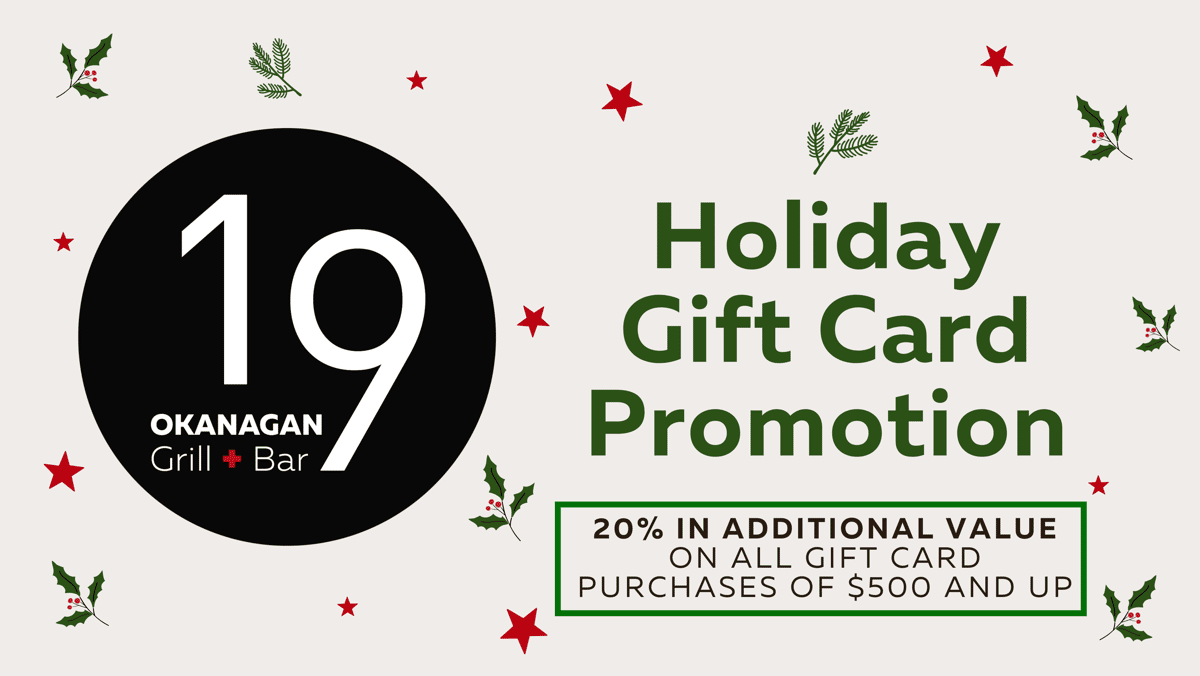 Holiday Gift Card Promotion
Holiday Gift Card Promotion
We would like to show our thanks to local business owners who have supported us in the past, with a gift card promotion this holiday season.
This value option of purchasing gift cards for your team members, generously allows each of your valued staff the ability to celebrate the holidays in a safe, friendly environment!
Gift Cards can be redeemed at both of our locations, 19 Okanagan Grill + Bar year round, and 19 Bistro @ Fitz seasonally (May - September)
20% in additional value on all Gift Card Purchases of $500 and up
For example, buy 10 x $50 gift cards and receive 12 x $50 gift cards
For Corporate purchases in excess of $4000, please reach out to Neil@dine19.com with your enquiries
Thank You for your continued support, it means more than you could know!